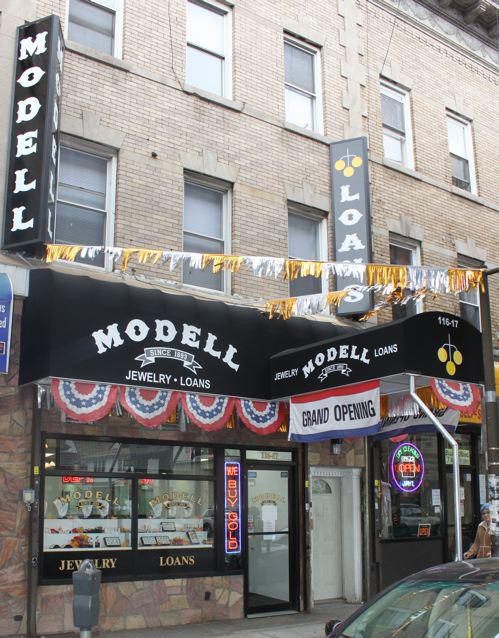 Modell Loans Jamaica Avenue
Address
116-17 Jamaica Ave.
(Near Lefferts Blvd.)
Richmond Hill, NY 11418
Phone Number
Ph. (718) 850-0085
Fax (347) 571-2719
DCA#: 1305887
Email Us
Store Hours
Mon – Fri
10:00am – 4:00pm
Sat & Sun: CLOSED
About Our Store
Modell Loans Jamaica Avenue is located at 116-17 Jamaica Avenue near Near Lefferts Boulevard in Richmond Hill, New York. We specialize in collateral loans, or pawn loans, on gold, diamond and platinum jewelry. Our loans are written for a four month period, and our rates, among the lowest in the US, are set by the State of New York. Modell is fully licensed and bonded by New York City's Department of Consumer Affairs.
Our store features a unique selection of extremely fine quality platinum and diamond jewelry, vintage jewelry and estate jewelry. With over 4 generations in the platinum and diamond jewelry industry, we take pride in our abilities to hand select one of a kind pieces of only the highest quality and offer them to you at prices below retail jewelers and department stores. Modell is also an importer and cutter of diamonds.
We also offer a convenient, interest free layaway plan.
Modell has been featured in several major media outlets, including CNN and Crains New York Business. Modell is a member of the Diamond Dealers Club (DDC), Jewelers Board of Trade (JBT), The 100 Year Association of New York, The Collateral Loanbrokers Association of New York and the National Pawnbrokers Association (NPA).