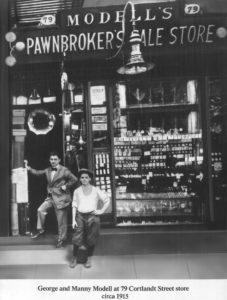 Modell was established in 1893 and is the oldest single-family owned pawn shop in America. It has been in the Modell family for 128 years, spanning four generations. In 2010, Eric Modell was elevated to the role of President, continuing to operate the Modell companies in the same high standards and professional values that have been passed on through the four generations, starting with his great grandfather George, his grandfather Louis, and his father Gerald, who now serves as Chairman.
Following in his father's footsteps, Eric served as President Collateral Loanbrokers Association of New York (CLANY) for 8 years and is the current Vice President. Gerald had been the President for 25 years. Eric also served on the Board of Directors for the National Pawnbroker's Association (NPA.) Eric also serves as Treasurer on the Board of Governors of the 100 Year Association of New York.
Over the years, Modell has extended hundreds of millions of dollars in loans to hundreds of thousands of consumers in the New York City area.
Today, Modell has 4 locations in New York City. Our mission is to provide fast, confidential and courteous service when needed by our many clients.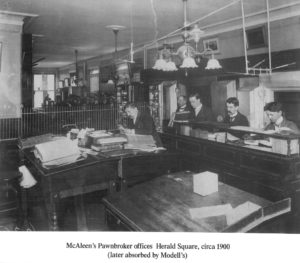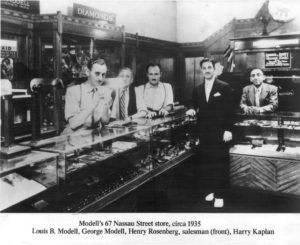 Modell is a member of the Diamond Dealers Club (DDC), Jewelers Board of Trade (JBT), The 100 Year Association of New York, The Collateral Loanbrokers Association of New York and the National Pawnbrokers Association (NPA).
You are invited to explore our website and ask any questions concerning procedures, safety, or about our rates, and use our services when you need them. Please feel free to contact us with any questions that you might have.

George Modell
Founder, George Modell
Louis Modell
Founder, Modell Pawn Brokers

Gerald Modell
Founder. Modell Financial

Eric Modell
President, Modell Financial